Rachna Patro, Art Smart
Phone: 503-649-5518
E-mail: rkhanna1@yahoo.com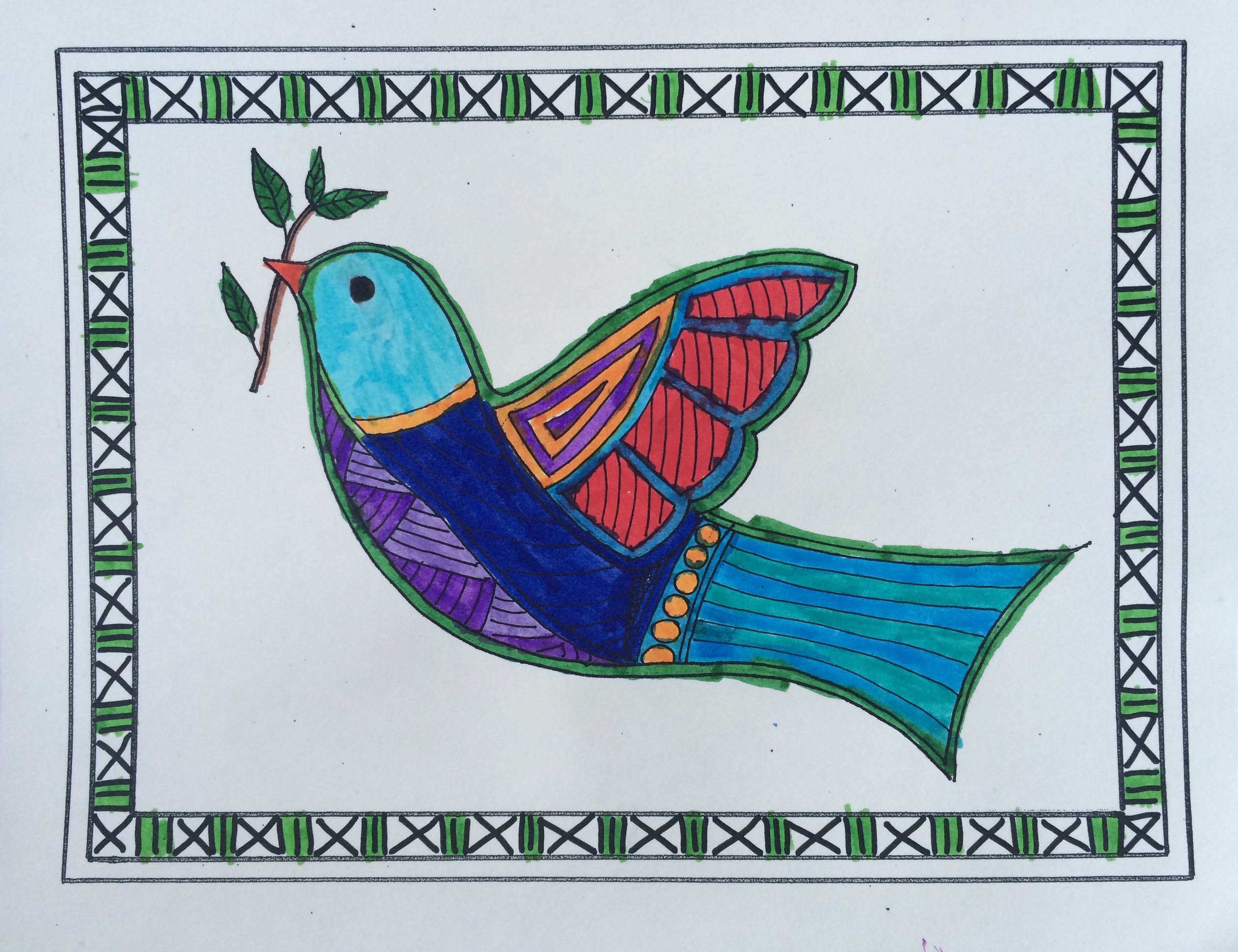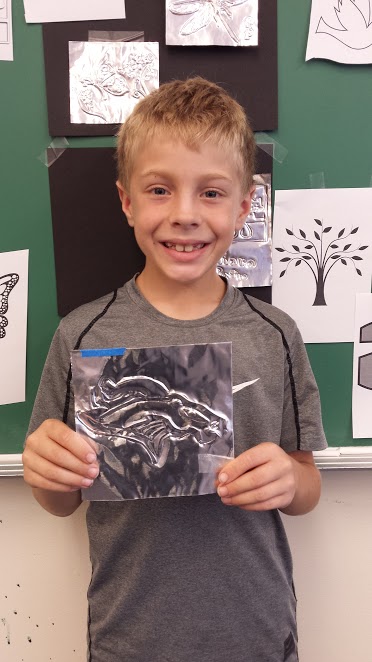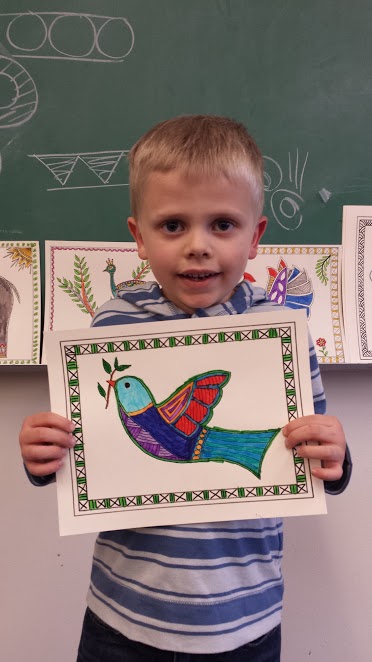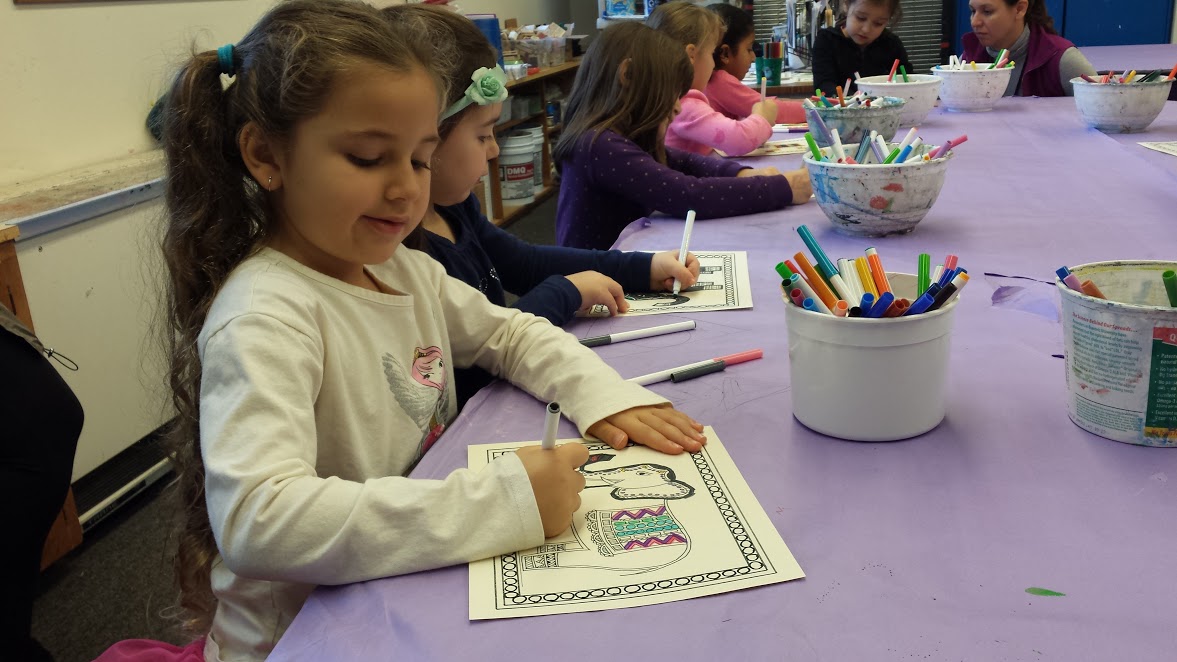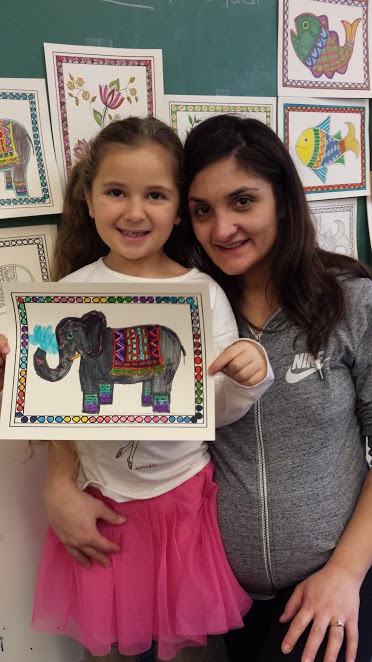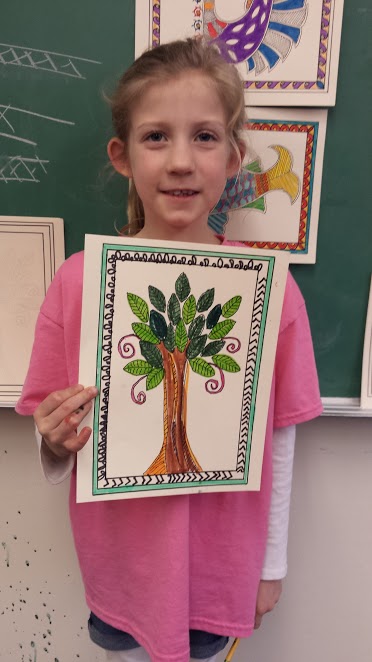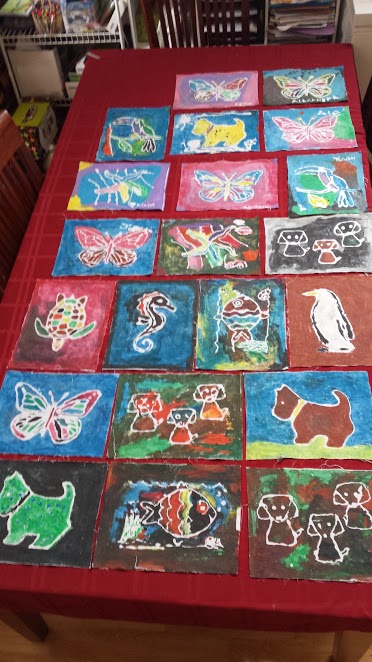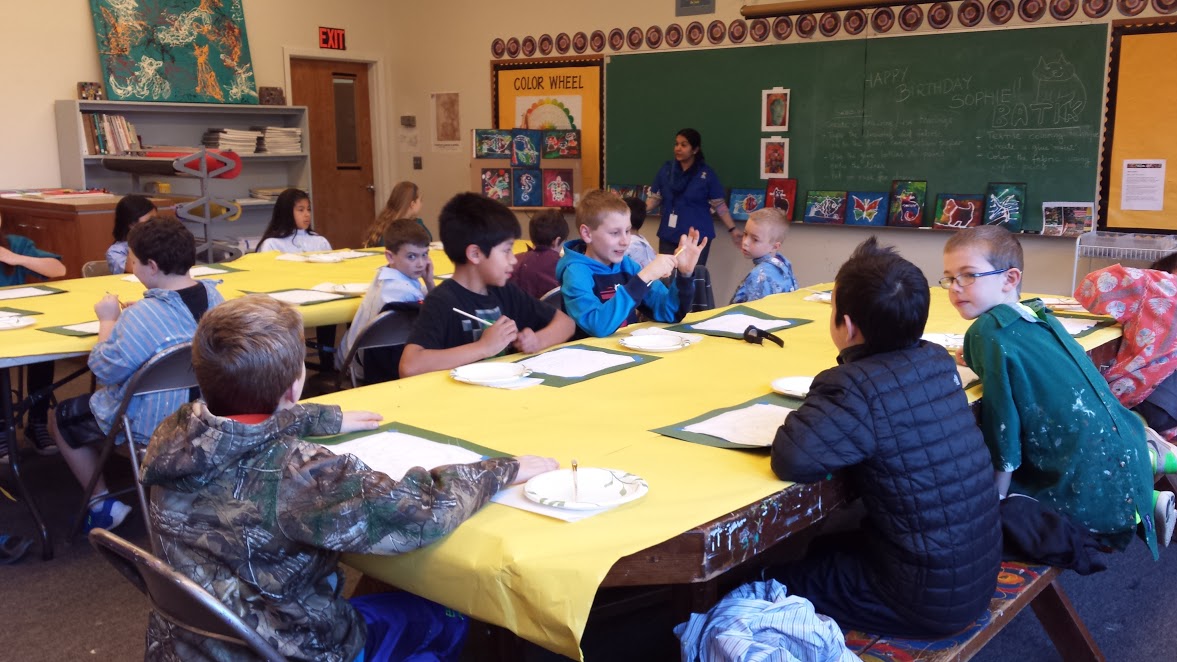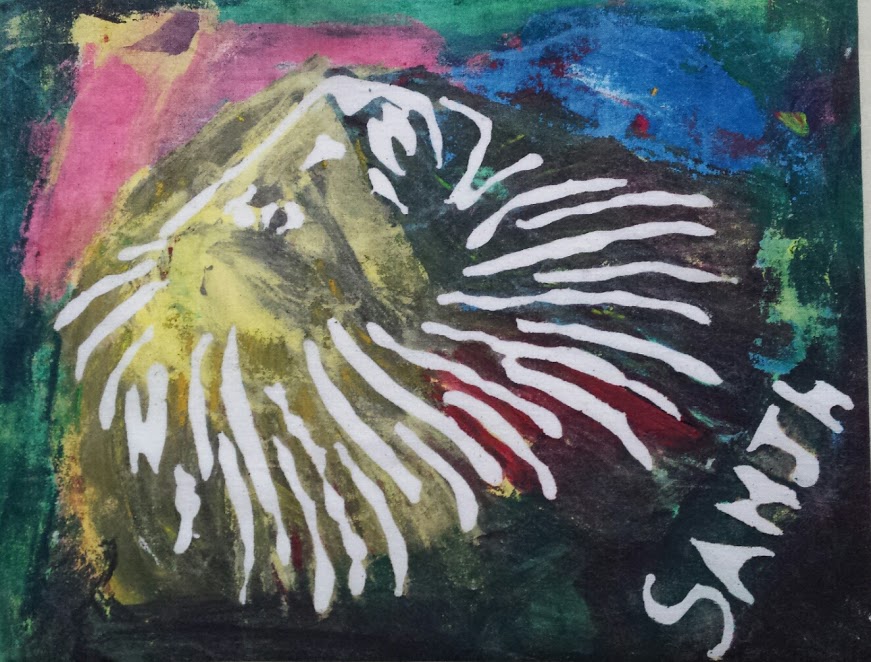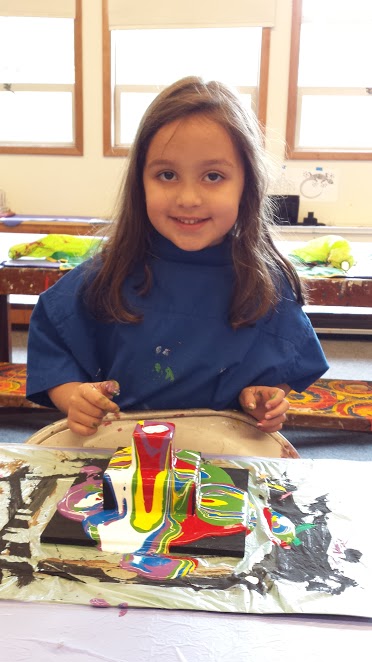 What is Art Smart?
Art Smart is a volunteer led art literacy program. Parent volunteers bring together arts from around the world and not only educate but help create those works with the students. Each year four projects are chosen and and created quarterly.
Art Smart Goals are:
To create an environment of joy and freedom in the expression and experience of art.
To educate students about various artists, art history and art mediums.
To offer instruction that will increase skill and confidence level of students for life.
Art Smart Volunteers
We are grateful to our Art Smart volunteers who make this wonderful program possible. You have set forth a foundation of creativity and exploration in these students.
Art Smart is a fun way to learn about the world of art and contribute to your volunteer hours in a way which will delight you and the children.
The Art Smart volunteers endeavor to make these projects available to all students grades Preschool to 6th grade.
Volunteers are always welcome. Come join us!
Sample Art Smart Curriculum
1st Quarter - Metal Sheet Repousse and Chasing
Repoussé, is a metal working technique in which a malleable metal is ornamented or shaped by hammering from the reverse side to create a design in low relief. Chasing is the opposite technique to repoussé, and the two are used in conjunction to create a finished piece.
While repoussé is used to work on the reverse of the metal to form a raised design on the front, chasing is used to refine the design on the front of the work by sinking the metal. This technique utilizes the plasticity of metal, forming shapes by degrees.
The largest known sculpture created with this technique is the Statue of Liberty.
We used this technique on 6"x 6" Metal sheets with wooden tools to make our arts.
2nd Quarter - Madhubani
Madhubani paintings, a traditional folk art of Bihar in Northern India and Nepal. They are renowned worldwide for their beauty and simplicity. Madhubani means a "Forest of Honey", (Madhu - honey, Bans - forest or woods). These paintings are characterized by line drawings filled in by bright colors and contrasts or patterns.
This 7th century tradition is still prevalent today. It was traditionally practiced only by women and done on freshly plastered mud walls of huts, but now it is also done on cloth, hand-made paper and canvas. There are paintings for each occasion and festivals.
The attributes characterizing nearly all Madhubani paintings are:
• The figure outlines are drawn as a double line with diagonal hatching between them.
• The borders and clothing are highly decorated - either geometrically or with ornate floral patterns.
• Generally no space is left empty, the gaps are filled by paintings of flowers, animals, birds and even geometric designs.
Our students made their art with black sharpies (thin) to outline and then colored them in with colored markers. They also decorated the borders.
3rd Quarter - Batik Art
Batik is a textile coloring technique. It is a "resist" process for making designs on fabric. The artist uses wax to prevent dye from penetrating the cloth, leaving "blank" areas in the dyed fabric.
A tradition of making batik is found in various countries, including Indonesia, Malaysia, Singapore, India, Sri Lanka, Philippines and Nigeria. This art form is still used in clothing and wall arts.
Glue Batik:
For this project we used glue instead of hot wax and acrylic paint instead of dyes. This project was done in 2 sessions of 1 hour each. In the first session the students used glue to trace the outline of their art placed under the 9"x 12" fabric and then set aside for drying. In session 2, they painted on the whole fabric and set aside for drying again. Their fabric was then hand-washed individually to remove the glue, to form the white outlines, and to remove the excess paint. Upon drying they were ironed and mounted for display.